Where to park for free in Lyon
Find all the information you need to park for free in Lyon.
7 September 2022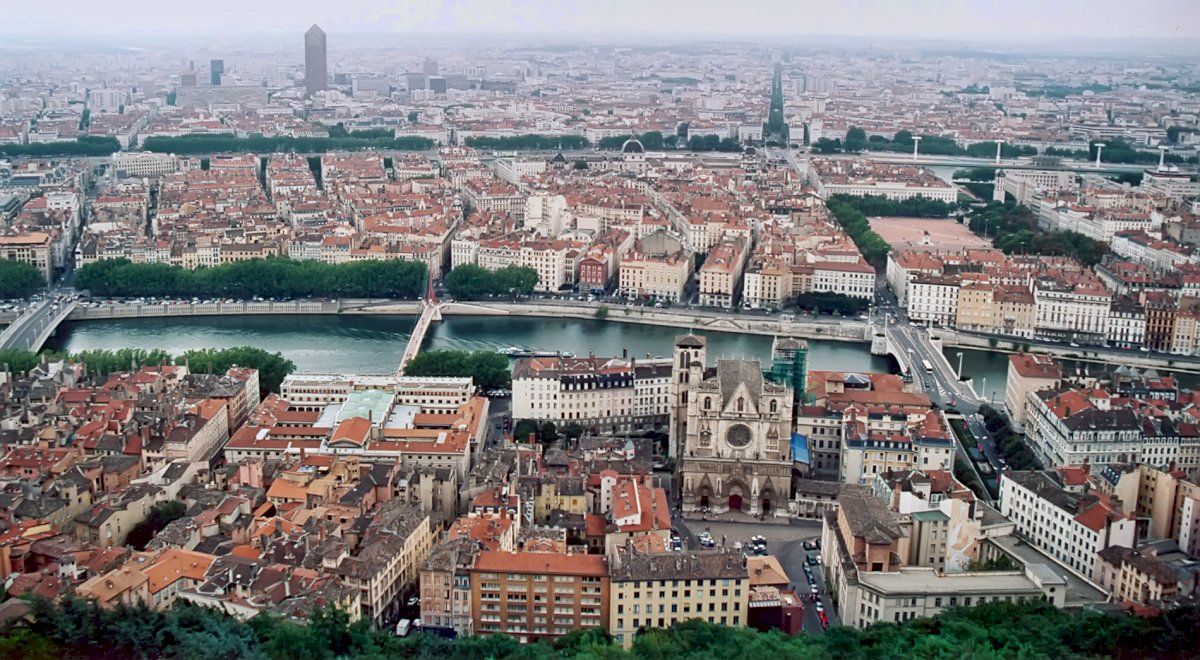 Lyon, the capital of gastronomy, is one of the most important cities in France, the third after Paris and Marseille. It is located in the Rhône-Alpes region, between the Rhône and Saône rivers.
This city reflects two thousand years of history from different eras. You can appreciate it in its Roman Amphitheater of the Three Gauls, medieval and Renaissance architecture of the old town (UNESCO World Heritage Site), and its modern Confluence district, on the Presqu'île peninsula.
Free parking in Lyon
To park your car in Lyon, you have several options. First of all, we advise you to find out if your accommodation has a parking lot or if you will have to look for public or private parking. Another option, although not always safe, is to leave your car on the street, but keep in mind that Lyon has different rates depending on the sectors of the city, and it is important to know them so that you are not surprised at the time of payment.
If you want to park for free on the streets of Lyon, you can do it from 19:00 to 09:00 from Monday to Friday. Sundays and holidays are also free. And for the record, parking in Lyon is completely free every August.
If these times and days do not suit you, there are other alternatives according to the types of hourly rates for parking in general: the Presto rate, the Tempo rate and the Nocturne rate.
The Presto rate belongs to the parking lots that are located in the center, near the most popular neighborhoods between 9 am and 19 pm. The disadvantage is that you can only park here for a short period of time, no more than 1 h 30 min. However, the first 15 minutes are free. Every 30 minutes costs 1 €.
The night rate applies from 7 pm to 9 am from Sunday to Friday, and on Saturday from 7 pm to 4 am. One night parking in these zones costs €3 per hour. The maximum parking time is 14 hours.
And finally, the Tempo rate, which has a schedule from 9 am to 19 pm. The first 15 minutes are free, the cost for 30 minutes is 0,50 € and for 3 hours is 4,00 €. You have a time limit of 3 hours to leave your car.
Public transportation in Lyon
If in any case you have decided not to come by car or you prefer to leave your car in a public or private parking and then move around the city by public transport, you can use the metro, which is basically the most used means of transport in Lyon. In this case, the metro has four lines and two funiculars that cross it from end to end, so it is quite accessible to move everywhere in the city. Another alternative is the tramway and the bus. The price of an adult trip is 1,50€ in any of the three options (Tram, metro and bus), the transfer is free in the hour after the first use. And finally, you also have bicycles, as the Lyon government has made available to both locals and visitors the possibility of renting bicycles quite practical and easy to use. The first half hour is free.
What can you see in Lyon?
Its most important monument is the Cathédrale Saint-Jean-Baptiste in Romanesque and Gothic styles (built between the 12th and 15th centuries). Not only its facade is impressive, but also its interior, as you can appreciate the 16th century astronomical clock with its automatons. So if you have the opportunity to enter, you should not miss it. Other must-see places to visit are the Basilica Notre-Dame de Fourvière, Vieux Lyon, the Gallo-Roman Theater, the Museums of Lyon (Institu Lumière, Museum of Fine Arts, Gadagne Museum, Museum of Confluences), Place Bellecour (several festivals and exhibitions are held here almost every week), and Place des Terreaux.
After strolling through all the parks, museums and squares of Lyon, you will certainly want to try the local cuisine. For this we recommend you to try its specialties, for example, in the Mercière street and the Vieux Lyon district (only 30 minutes walk from Lyon Part-Dieu train station) where you will find a multitude of restaurants with terraces. Some of the typical dishes here are: La quenelle, Le gâteau de foie de volaille, Le tablier de sapeur, Le saucisson lyonnais à cuire, La tarte à la praline.
So now that you have an idea of what awaits you in Lyon, we advise you to plan your visit in advance and just let yourself be enveloped by this city full of history, culture and high level of gastronomy that will not disappoint you.