Where to park for free in Nantes
In this article, you will find all the information you need to take advantage of free parking spaces in Nantes.
19 September 2022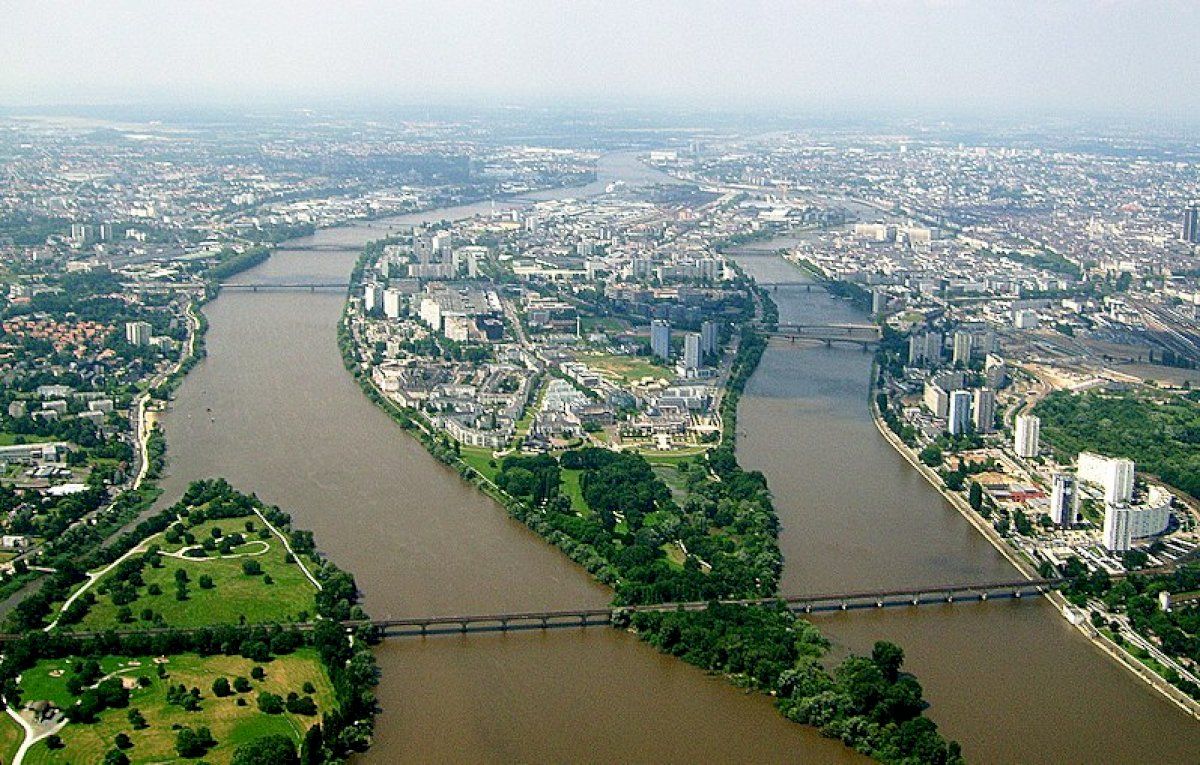 There are three parking options in the streets of Nantes city centre. There are yellow and red zones where you have to pay, and a blue zone where you can park for free for 1.5 hours on presentation of your parking disc. Fees must be paid at a parking meter or online via the PayByPhone app. Otherwise, you will be charged for parking.
Find free spaces in Nantes
In summer, from 14 July to 15 August, parking spaces in the yellow zone are free of charge, which is very interesting for tourists and Nantes residents alike. The green zone corresponds to the free parking spaces, they are located around the city centre, and there are two ways to get to the green zone: using the public transport of Nantes or on foot.
On Sundays and public holidays all spaces are free, however, there is an exception in the red zone, near the Marché de Talensac: vehicles must park in the spaces marked on the ground from 9:00 am to 1:00 pm on Sundays and public holidays, according to the paid parking system in the following streets:
- Bel Air Street, betweeb Saint-Similian Square and Yves-Bodiguel Street
Notice concerning Léopold-Cassegrain Street and Place Saint-Similian (in front of and opposite number 1 only): The parking of vehicles other than those of traders and producers exhibiting at the Talensac market is prohibited from 7am on Fridays, Saturdays and Sundays until 1pm.
Parking and travel in Nantes city centre
In short, there are 14.680 paid parking spaces in the city centre, 5.100 in the red zone and 9.580 in the yellow zone. Parking is charged from 9am to 7pm in the red zone, and from 9am to 1pm and 2pm to 7pm in the yellow zone from Monday to Saturday. Paid parking spaces can be identified by markings on the ground. Most often it is a dotted white line with the inscription "PAYANT " along the spaces. If you look around, you may see signs indicating paid parking in some places.
Since September 2021, the city of Nantes has implemented a ZTL (Limited Traffic Zone) system, access to which is reserved exclusively for clean vehicles, i.e. vehicles that run on gas or electricity from 4am to 11pm. Marguerite car-sharing vehicles also have access to this area. Certain professionals, such as craftsmen, health professionals, traders and delivery drivers, can also circulate freely in this zone, with a free permit valid for 1 year. Residents are also entitled to this sticker.
Anyone driving in the ZTL without a permit is liable to a fine of 35€
What to do in Nantes?
If you come to Nantes, we advise you to visit the "Machines de l'île", one of the most impressive activities in the city. It is an exceptional site of the former shipyards where you can observe the famous big elephant. We also suggest you to go to the Plant Garden, a relaxing place with 7 hectares of vegetation where you will find more than 10.000 living species. It is one of the four main botanical gardens in France, access is free and there are free guided tours on Wednesdays and Fridays at 3pm. On the other hand, if you want to go shopping, you should go to the Passage Pommeraye, a shopping centre built in 1840 but you can also stop at the Frères Kouignette to eat the famous Breton pastry made with puff pastry, semi-salted butter and caramelised sugar, the kouign amann.
If you want to discover and learn about the history of France and more specifically of Nantes, we advise you to visit the Château des Ducs de Bretagne. And finally, you can visit the Cathedral of St Peter and St Paul, which can only be seen from the outside, as it has been closed since the fire of 18 July 2020.